Accessories & Extras
If you're going to get a custom boat cover (and we highly recommend that you do) make it as custom as you can. Here are a few ideas:
Adjustable Poles & Vents
Get great boat cover support and ventilation at the same time. Poles are critical for maintaining your cover and preventing pooling water, and our strong adjustable aluminum supports ensure proper runoff. Vent Caps work to keep the poles in place and allow your boat to breathe.
Gas Flaps
Small, Velcro flaps built into your boat cover allow easy access to your tank and make fill-ups possible without having to remove the cover.
Notches with Velcro
Custom and precise notches and Velcro flaps mean we can accommodate wake boards towers, gas flaps, bimini frames, radar arches, special frames and almost anything.
Wave wacker notches
Let our craftsmen design a cover that is perfectly notched around your wave wackers or gear on your boat. .
Bungee Cords
Made in USA with a strong UV Treated Poly and featuring a nylon hook at one end, molded loop on the other, these are the most versatile cords you'll ever use. They're great for boat cover tie-downs and a variety of other tie-down applications and are much longer lasting.
Boat Hull Bra
Our double-layered heavy-duty vinyl bra is made to protect the underside of your boat hull and prevent rock chips and road debris damage. We use straps and buckles to fasten the hull bra under your cover and provide total, custom hull protection. It's the best there is, especially for the boater who takes the back roads.
Walk-Through Flaps
Mainly used on open-bow boats, these small flaps snap (or use Velcro) into place just below your front walk-through window. This keeps wind from blowing under your window and keeps you comfortable on cooler days.
Canvas Repair
Whether it's a simple tear, hole, loose seam or storm damage, Canvas Craft has the equipment and skills to repair the problem before it becomes a replacement issue.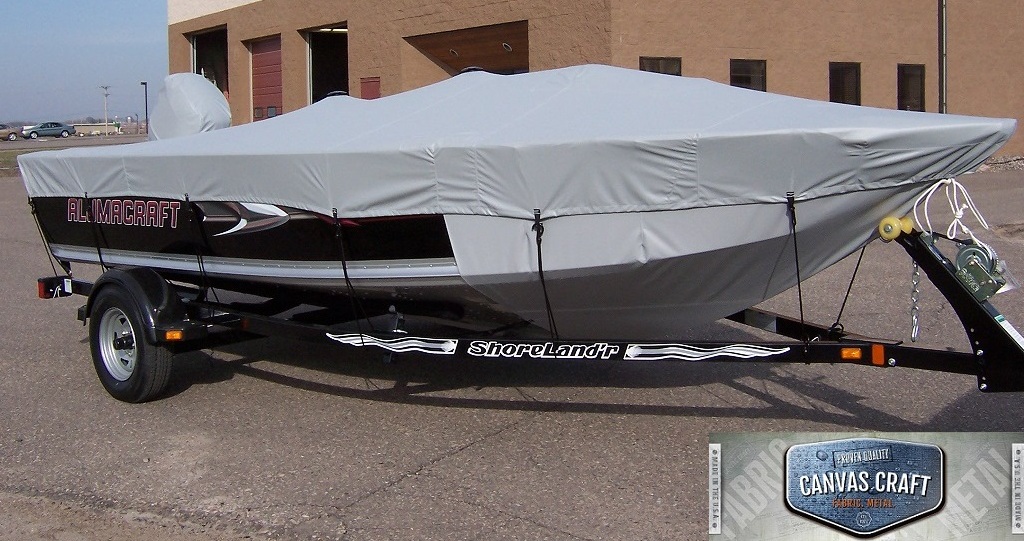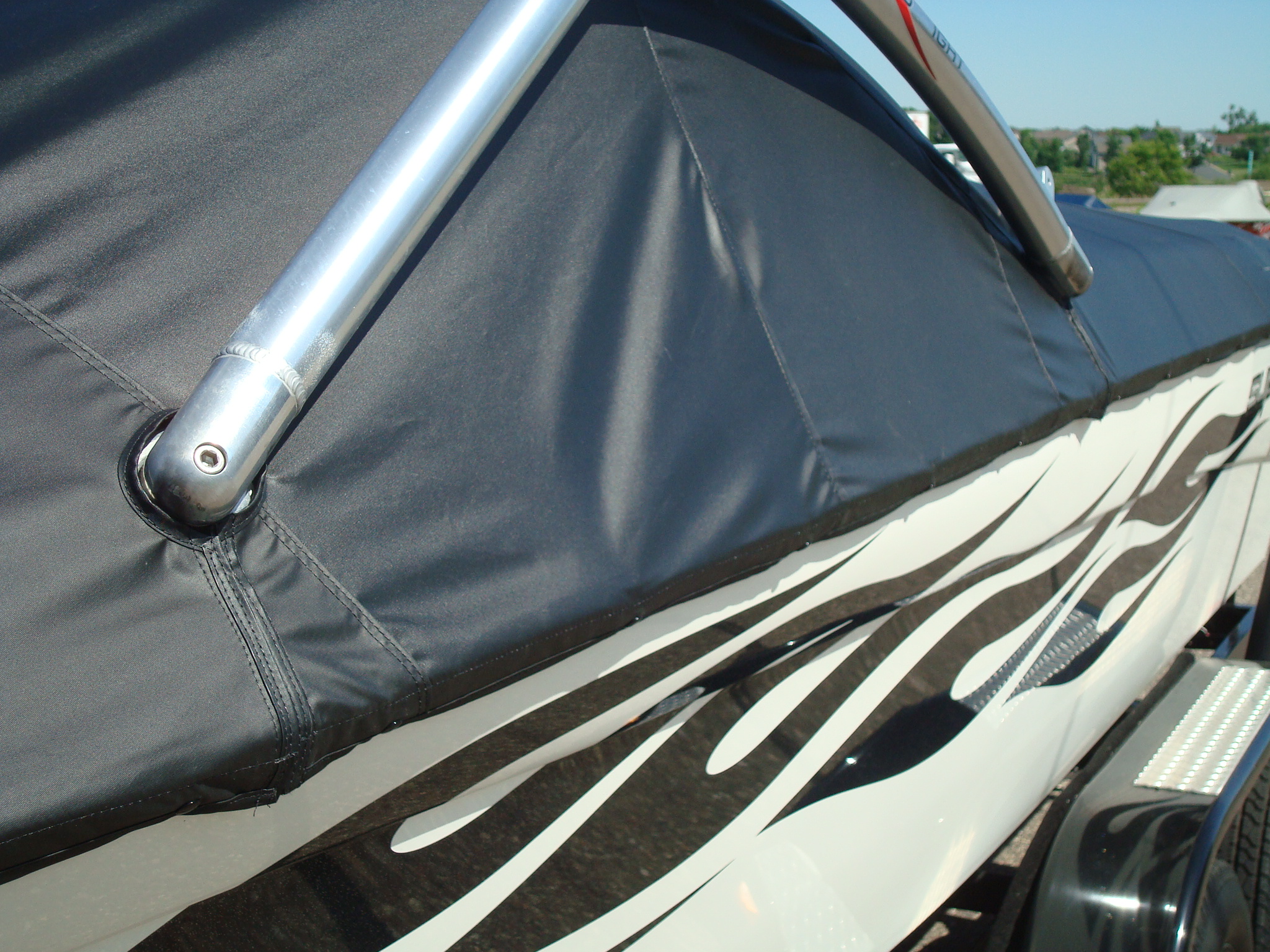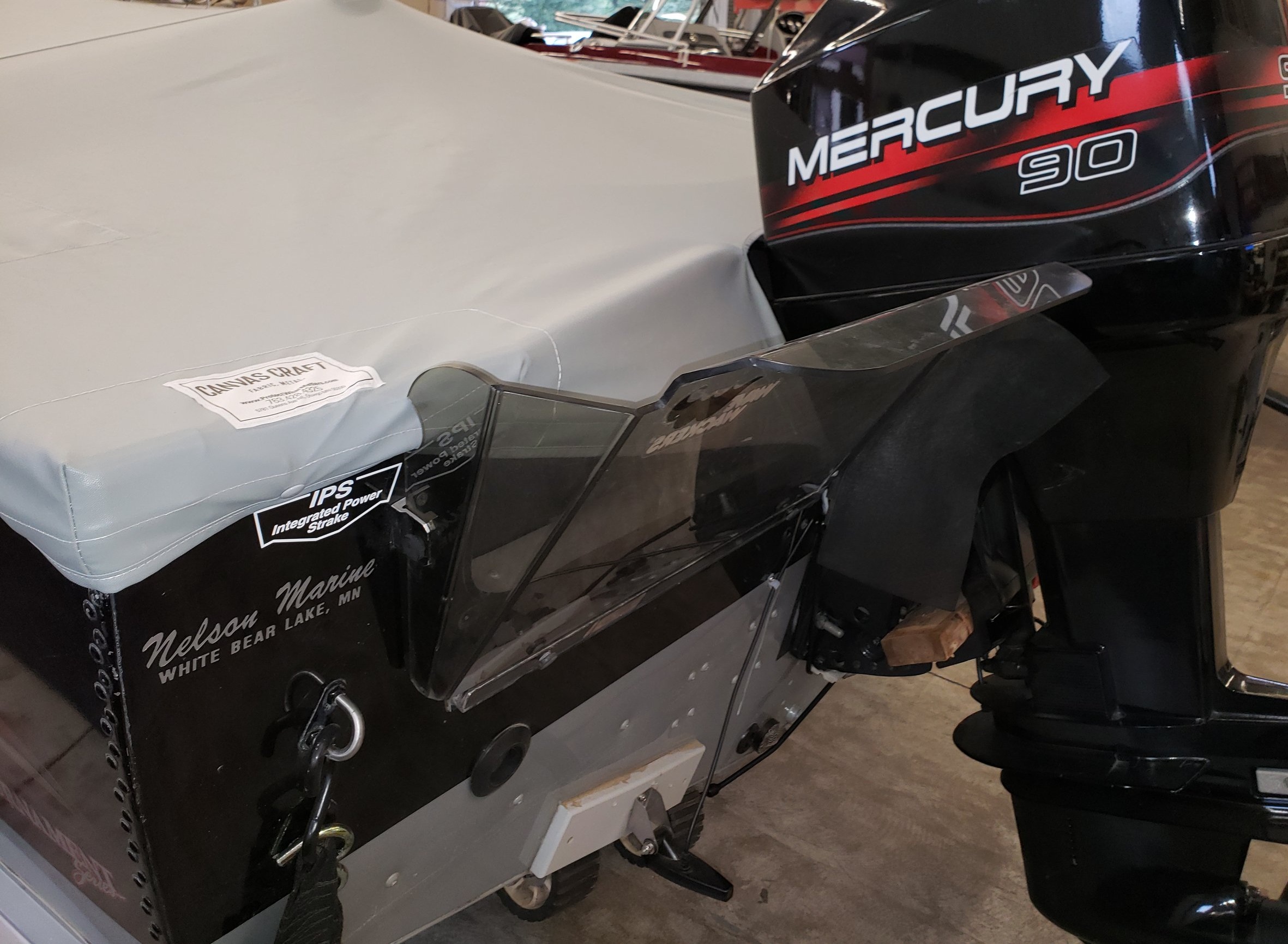 1
2
3
4
5
6
7
8
9
10
11
12
13